Copyright of these pages is asserted by the owner and creator of this content. You are welcome to browse, to copy, and to use. Provide proper and full credit regarding the source of any data used from this site.
Our family roots are in Delmarva, the peninsula that is the Eastern Shore of Maryland and Virginia. Our first family members in Virginia were Henry Blair, Levin Denwood, Simon Fosque, Roger Woolford, and William Whittington, arriving in the first half of the 17th century. Some moved to Maryland and its Dorchester County, arriving there the in mid 1660s. Others like Timothy MacNamara, Andrew Insley, and Michael Todd came directly in Maryland from Great Britain and had holdings in Dorchester County, by the mid 1600s.

Members of these families live today in Dorchester and many other places. We are the children of the Western Shore, our immediate ancestors moved to Washington, DC with the great population shifts of the mid-1860s. Our Irish ancestors also came to Washington, DC in the nineteenth century, to build new lives.

We count mayors, governors, and hard working farmers amongst our family along with steamboat captains and steamboat owners. From the first Levin Denwood, a Friend and dissenter of the 1600s to our most recent PTA President, we have always been avid members of our communities and hometowns. We cousins live in Ireland and Hawaii and a few points in between but most of us are within 150 miles of where our family has been for nearly 400 years.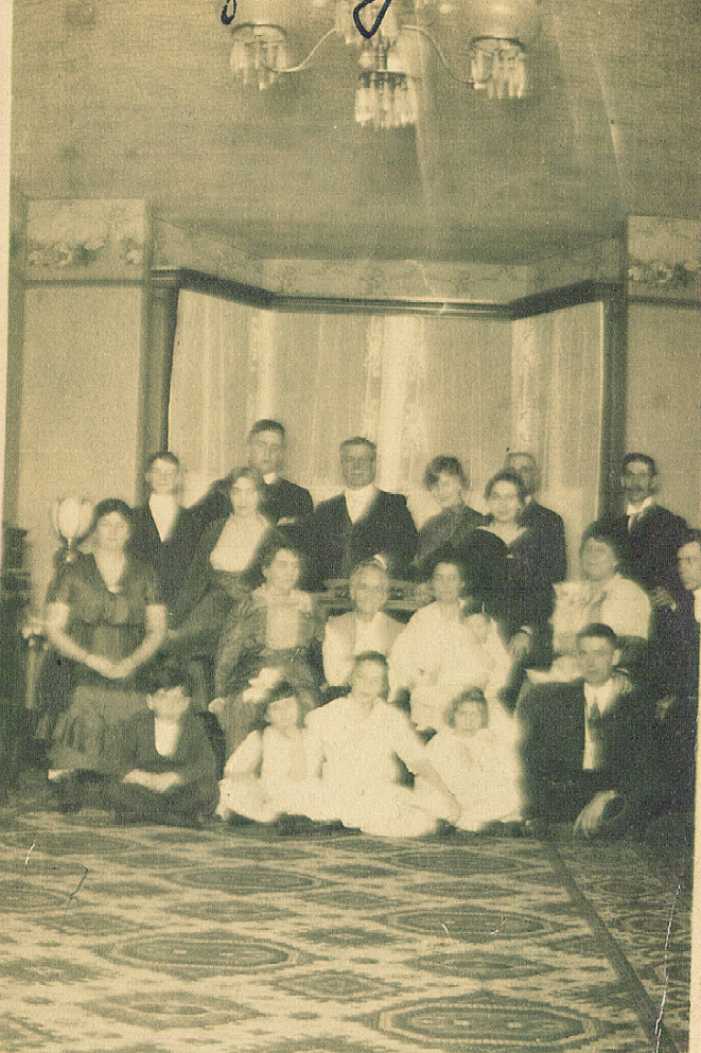 Eliza Jane Dunnock Johnson with her children, their spouses, and her grandchildren. The photograph was taken on her 71th birthday, November 23, 1915 in the parlor of her home, 319 11th Street, SW, Washington, DC.
back row: Rudolph Johnson, Roy M. Perry, Richard M. Perry, Ethel Perry, P. J. Galligan, Milton White Johnson

center row: Mame Johnson, Edna Marion Johnson Brewer, Ethel S. Johnson Perry, Eliza Jane Dunnock Johnson, Estelle Johnson Galligan holding Margaret Galligan, Cora Pauline Johnson, Ida Johnson, Henry Fenton Brewer, Jr.,

front row: Donald Galligan, Dorothy Johnson, Gladys Perry, Jane Dunnock Brewer, Russell Johnson
Cornelius W Johnson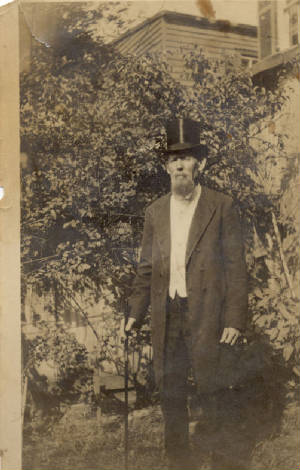 Garden of 319 11th Street SW, Washington DC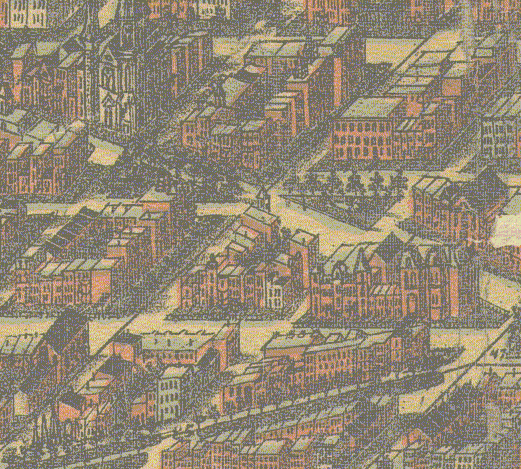 Neighborhood of 1004 Massachusetts Avenue, NW, home of Mary Levin MacNamara Johnson, widow of Alward Johnson. The avenue is diagonal street running upper left to mid right. 1004 faced the small park in center image. Park still remains today. The map below shows the Washington waterfront with the Johnson whaves. The circle on the upper right of the image marks 319 11th ST. [maps 1884, Library of Congress]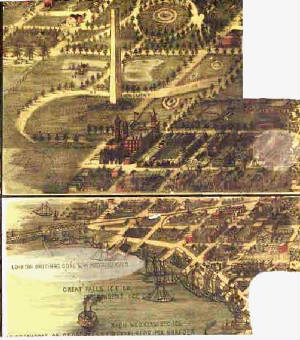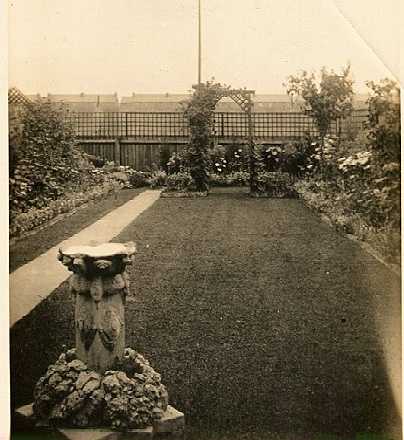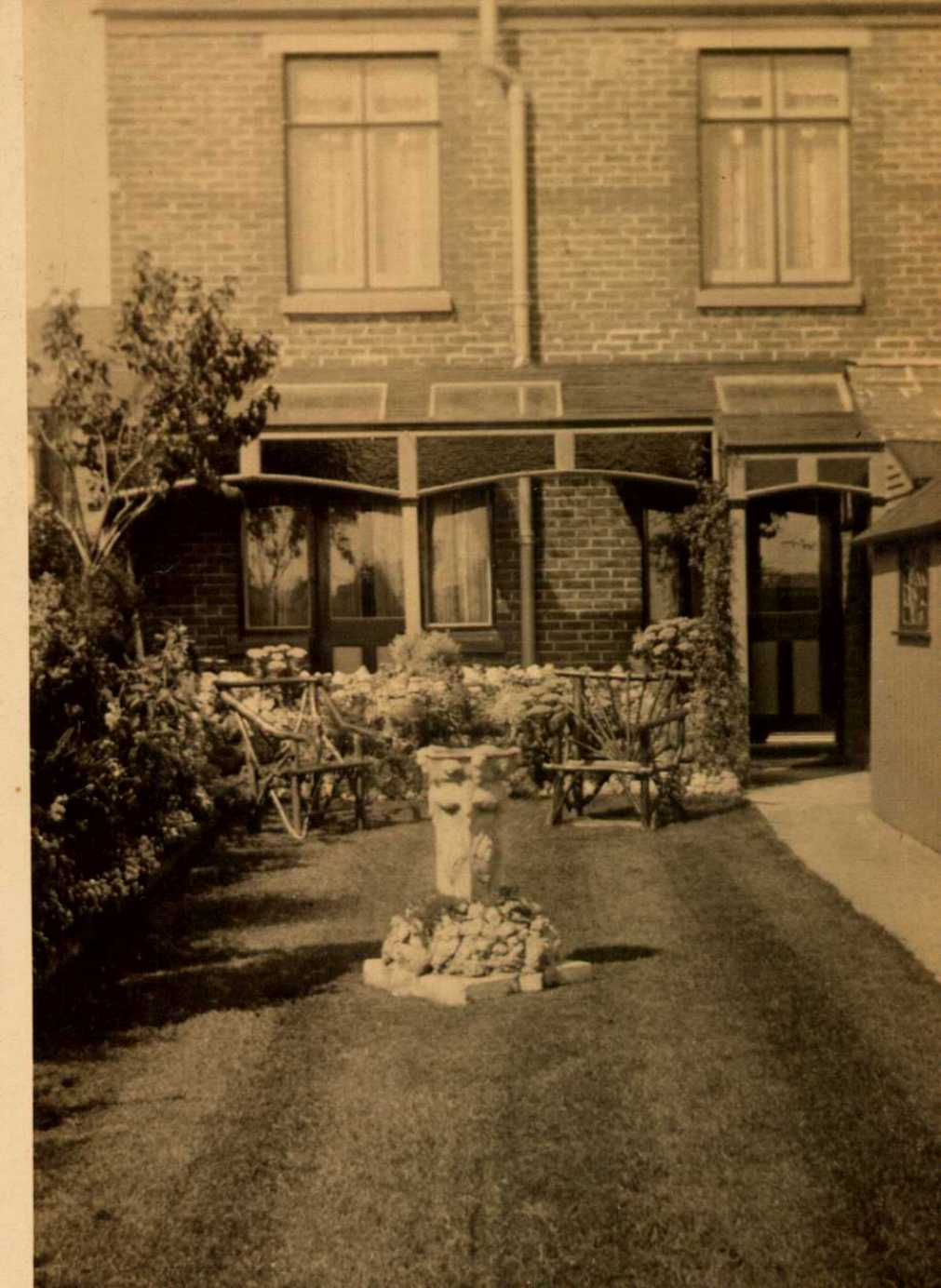 Two views of the rear of 319 11th Street. The family tradition says the roses were blue and had been brought over from Dunnock's Island.
JOSEPHINE WIMSATT as she drys her sails in a cove