Copyright of these pages is asserted by the owner and creator of this content. You are welcome to browse, to copy, and to use. Provide proper and full credit regarding the source of any data used from this site.
Virginia's Eastern Shore

Levin Denwood is one of the first in our family in America. His daughter married Roger Woolford (I) who arrived about 1660. They established our Woolford line that continues today.

Levin is said to have been a Friend. The first Quaker meeting house at Nassawadox was built in 1657 and credit is given to Levin Denwood. He is known to have had family who are recorded as Friends in Meeting records. He moved to Somerset after leaving Virginia when the laws against "non-conformist" religions led to harrassment of Friends and their supporters.
In 1642 William Cole bought 100 acres from Levin Denwood in Accomac County, Virginia. [Virginia's Eastern Shore, Whitelaw, 1951] On June 29, 1647 Liven Denwood is appr of estate of Henry Peddenton [Northampton Deeds, Wills, IV, No.4, 1645-1651, page, 20].

The Eastern Shore of Virginia was being settled, and it is the land records that show her earliest citizens as they trade land, witness wills, and quietly build lives. The area we know today as the Eastern Shore of Virginia was called Accomac then Northampton and finally divided as we see it today. Even the landscape has changed as nature has taken much away much land from the barrier islands here and from Hoopers, Holland, Smith and other islands to the north.

The calm of early Virginia was soon broken by events in far away London.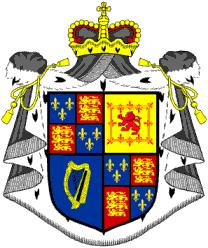 1652 - Virginia under Cromwell
After Cromwell gained control of the "rump" Parliament and disposed Charles 1, his forces arrived in March, 1652, at
Jamestown. They demanded the surrender of the colony to the reconstituted Parliament. The surrender was ratified on the 12th of the month. The colony of Virginia was made subject to the Commonwealth under Cromwell.

The council appointed for the Commonwealth of Virginia sent its two members from Northampton County, Nathaniel Littleton and Colonel Argoll Yeardly, back to collect signatures of the residents of Northampton affirming loyalty to the new English government. One hundred and sixteen people (see partial list below) signed the document. They were most likely the entire male English population. The document stated:

The Engagm't tendered to ye Inhabitants of Northampton County, Eleaventh of March, 1651 (O.S.)

Wee whose Names are subscribed; doe hereby Engage and promis to bee true and faithfull to the Commonwealth of England as it is nowe Established without Kinge or House of Lords.
Edm. Scarburgh
Allex Addison
James Barnabye
Jno. Pannell
Sam'll Sone
Jno. Denman
Jeffery Minshatt
Georgine Hacke
Rich. Hamby
Edw. Harrington
Nich. Waddelone
Argoll Yeardley
Wm. Waters
Wm. Jones
Thos. Sprigge
Jno. Dye
X'ofer Major
Wm. Munds
Francis Flood
Stph. Stringer
Ankh. Hodgskins
Jno. Nuthall
Wm. Whittington
Wm. Coake
Ben. Cowdrey
Levyne Denwood


Soon thereafter, the first American petition of protest and claim to representation and self-government was signed and published. They ask for "free voting" and elected Colonial government, and no taxation without representation.

Six men were chosen to sign on behalf of all Northampton. Again Levin Denwood was a signer as was William Whittington, ancestor of Cornelius Johnson.