Copyright of these pages is asserted by the owner and creator of this content. You are welcome to browse, to copy, and to use. Provide proper and full credit regarding the source of any data used from this site.
Our Dunnock & Johnson family are buried at Cedar Hill, Glenwood, Holyrood, Mt. Olivet, Oak Hill, and Rock Creek Cemeteries, among others in the Washington area. Rock Creek Cemetery is located at St. Paul's.

Rock Creek Cemetery, Rock Creek Church Road, Washington, DC

St. Paul's Episcopal Church, established in 1712, is the only surviving colonial church in Washington, DC. The original 18-inch brick walls, laid in 1775, remain intact despite several fires. The 86-acre Rock Creek Cemetery was established in 1719.
Records also show Alward was buried at East New Market. Son Elbridge Smith Johnson and wife Margaret (Webster) are at East New Market along with two infant sons of Alward and Mary. Four sons of Mary and Alward are buried at Rock Creek along with their wives and children.




Glenwood Cemetery, Lincoln Road, Washington, DC
Eliza Jane and Cornelius are buried at Glenwood with children Cora Pauline, Wynne (C W Jr), and Carl Blanchard. Their daughter Ethel Sedona, her husband Richard Montgomery Perry, and two of their children are also buried here. Grandson Clifford Johnson rests here also.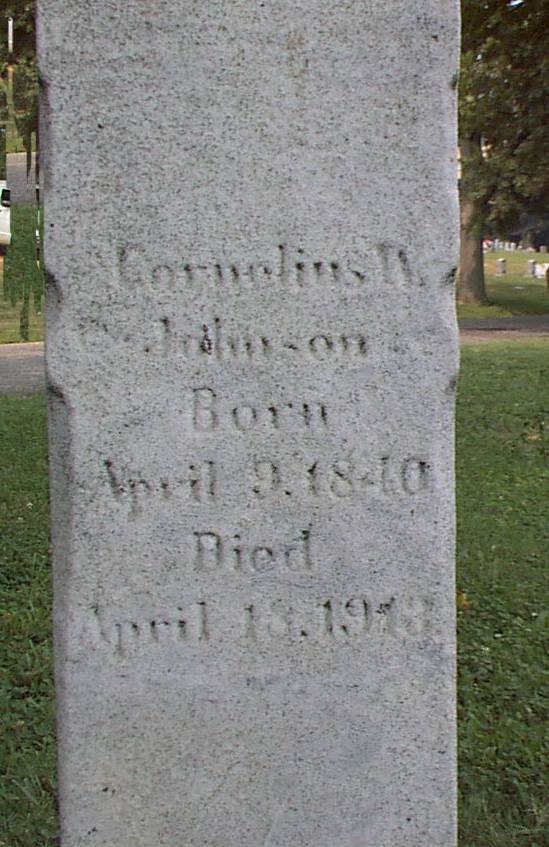 Cornelius W. Johnson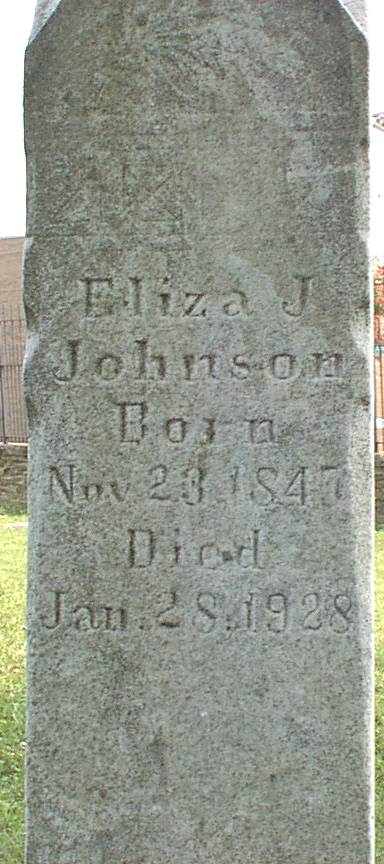 Eliza Jane Dunnock Johnson
(birth year is incorrect)


At Cedar Hill (Pennsylvania Avenue, Hillcrest, MD)

Edna Johnson Brewer Dowie and James Albert Dowie rest in a crypt in the Sanctuary of Love.

Jane Dunnock Brewer Amann's grave is shaded by a tall elm and overlooks a small pond.