Old Trinity summer 1925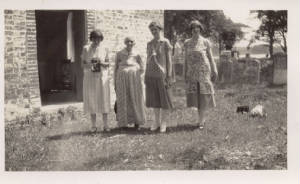 Pauline Johnson, Eliza Jane D. Johnson, Jane D. Brewer, Edna Johnson Brewer Dowie
Copyright of these pages is asserted by the owner and creator of this content. You are welcome to browse, to copy, and to use. Provide proper and full credit regarding the source of any data used from this site.
Dorchester County is the largest county on Maryland's Eastern Shore with 593 square miles of land, 108 square miles of water and 1,700 miles of shoreline. Her 1669 colonial borders extended to the Atlantic. Dorchester's population in 2000 was estimated at 29,300.

Spreading across the middle of Dorchester County, Blackwater National Wildlife Refuge encompasses approximately 29,000 acres.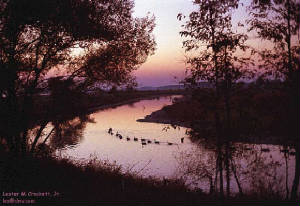 Below: Dunnock Island lies south of Taylor's Island and north of Meekins Neck. Today it is home only to herons but this was the homeplace of the Dunnocks and here once stood a planters home where Eliza Jane was born. Today, there is no public road access to Dunnock Island.

The gut into Dunnock Island leads off the Chesapeake and is reached only by careful captains, ours were Randy and Jerry Collins of Channel Charters out of Cambridge on their former workboat, Satisfaction.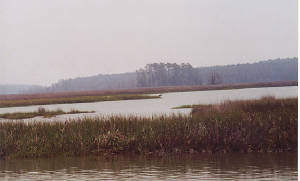 Dunnock Island where Dunnock Slough meets the Bay
The home of Nettie Meekins is no more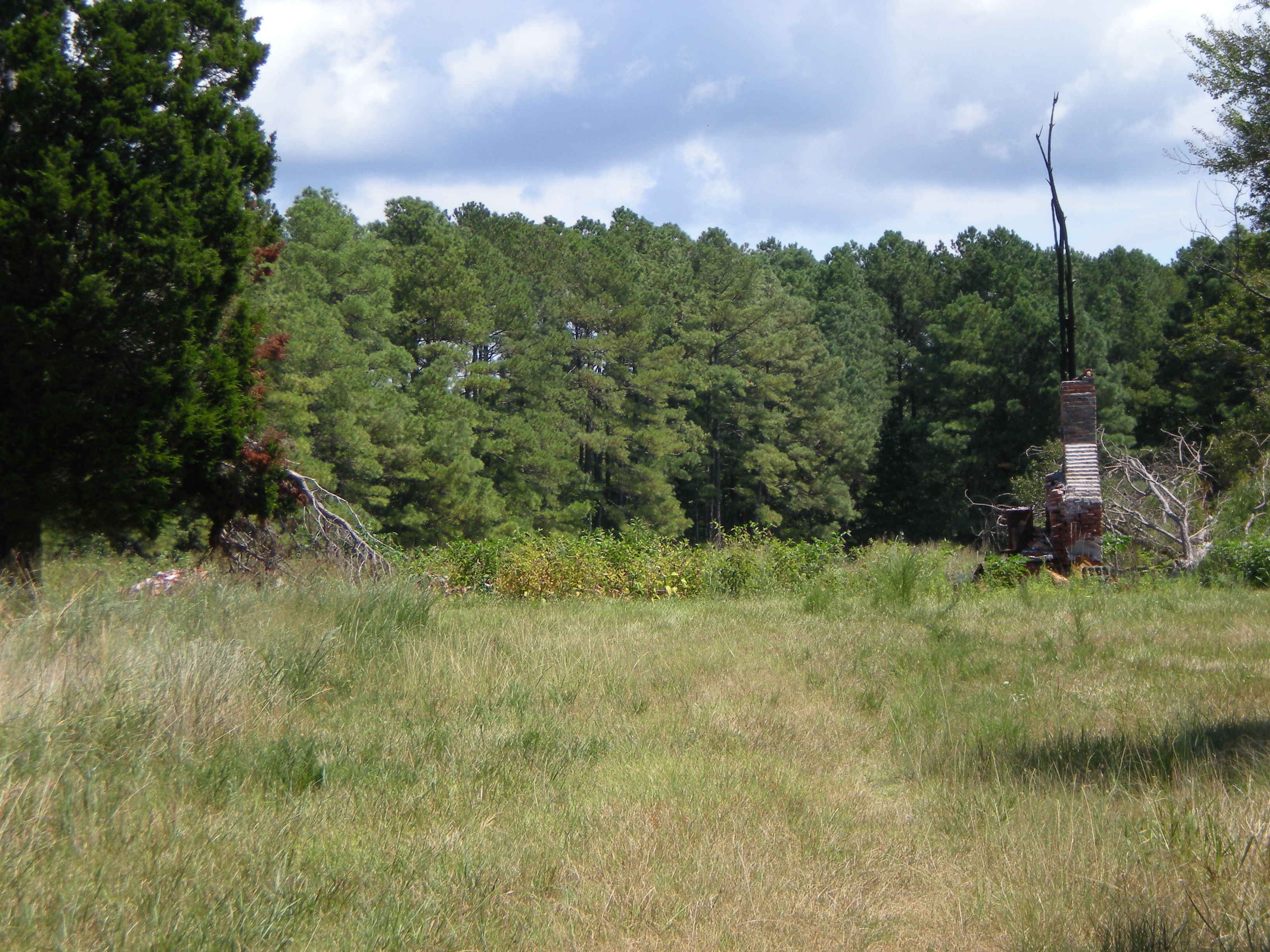 Remains of two chimneys and the country cedar guarding them, home destroyed April 2008 by arson
The house as seen in 1970s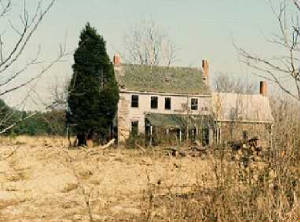 Empty for several decades and fated to be lost despite all efforts by the landowners to save it
Wilber Meekins farm on Meekins Neck. The Dunnock and Meekins graveyards are behind the house, not seen from Meekins Neck Road. The land is now owned by a private hunting club. This once-proud home was nominated for listing on the Maryland Historic Trust in the 1960s when it was noted to have finely-crafted raised panels on the walls of the main level. This photo is from the 1970s - today the roof is nearly gone.
Tombstone of Samuel Dunnock at Wilber Meekins farm.

He is buried with several wives and children. The Dunnock and Meekins graveyards are nearly overgrown and no longer tended. The house they adjoin is long abandoned. Mildred Dunnock, the actress, once had a fence put around the graveyards and clean-up done but that was some decades ago. A hunting club with absentee owners owns the land.

Under Maryland law, descendants may visit the graves but real maintenance would require formal arrangements with the landowners.
Tombstone of Samuel Dunnock