Copyright of these pages is asserted by the owner and creator of this content. You are welcome to browse, to copy, and to use. Provide proper and full credit regarding the source of any data used from this site.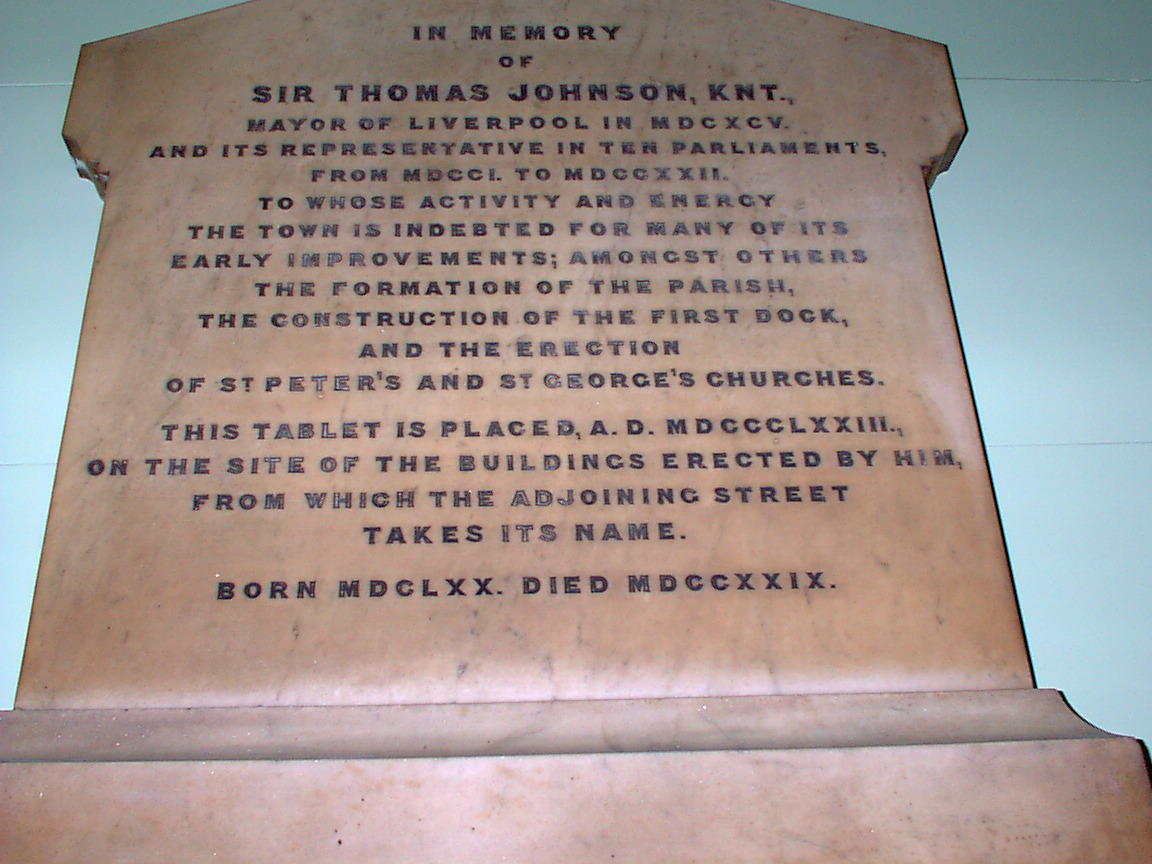 Liverpool Municipal Building on Dale Street at Sir Thomas Street
Thomas Johnson was one of the leading citizens of Liverpool, which he represented in Commons as a Whig for over 20 years, the last ten without opposition. A shipper and tobacco merchant, he was also a pioneer of the new rock salt industry, acting as its mouthpiece in Parliament. In 1711 he introduced a bill for making the river Weaver navigable from the Mersey to the rock salt works in Cheshire, which was rejected owing to the opposition of the brine salt and other interests but ultimately passed in 1721. He was largely responsible for providing Liverpool with a floating dock, engaging Thomas Steers to draw up plans and introducing a bill for the construction of the dock, which received the royal assent in 1710. Other municipal improvements and developments to which he contributed were the constitution of Liverpool as a separate parish, distinct from Walton; the building of St. Peter's and St. George's churches; and the establishment of the market in Derby Street. He was knighted in 1708, when he presented a loyal address from Liverpool on a threatened Jacobite invasion. [History of Parliament. The House of Commons 1715-1754. 1970, pp, 180-1]
In later life, he made his home in America and was Tax Collector on the Rappahanock 1723-5. Returned to England and two years later died in London where he is buried. His business partner was his son-in-law Sir Richard Gildart (1671-1770). Sir Gildart was tobacco agent for George Washington and their extensive corespondance is preserved and published by the University of Virginia.